Film to Blu-ray in High Definition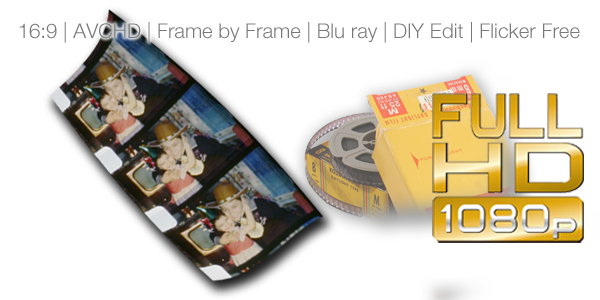 A truly outstanding 8mm, Super 8 and 16mm film to High Definition video transfer solution for Blu-ray disc or AVCHD DVD.
A HomeDVD industry first — Hi-Def features for the consumer not available anywhere else
true 1080 or 720 horizontal lines of resolution, for exceptional image detail recovery
full frame, edge-to-edge film frame capture
high contrast, high dynamic range, rich color recovery
no induced hotspots
high resolution frame grabs for immediate photo quality color printing
guaranteed flicker free output
high quality film restoration service is available if requested, grain reduction, scratch removal
color correction option to fix color shifts and aging effects
See our convenient HD film transfer bundling services for an easy way to convert your family films to HD.

---
..or
call us at
at 613-836-9683 or
Email:
at
support@homedvd.ca
for further details.
---